An Encyclopedia of European Medieval Source Texts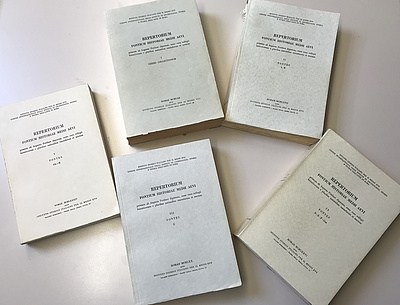 The Repertorium Fontium Historiae Medii Aevi is an encyclopedia of historical sources of the Middle Ages. Produced in European cooperation between 1954 and 2007, the 11 volumes with 7023 pages index in total 10362 medieval texts in alphabetical order from "Aarbog" to "Zweder de Culemborg". The articles are primarily bibliographical and include the manuscript transmission, editions, medieval and modern translations, and relevant research literature.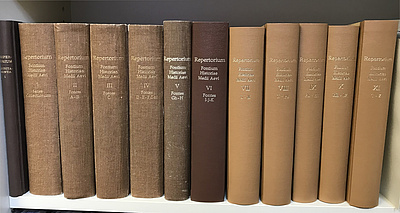 The research was divided according to modern state borders with respective national committees responsible for researching and writing the articles, while the edition and publication of the complete volumes were carried out centrally by the Istituto Storico Italiano per il Medio Evo in Rome (www.isime.it). The descriptive and explanatory texts are written in Latin, which at that time was still the language of international scholarship.